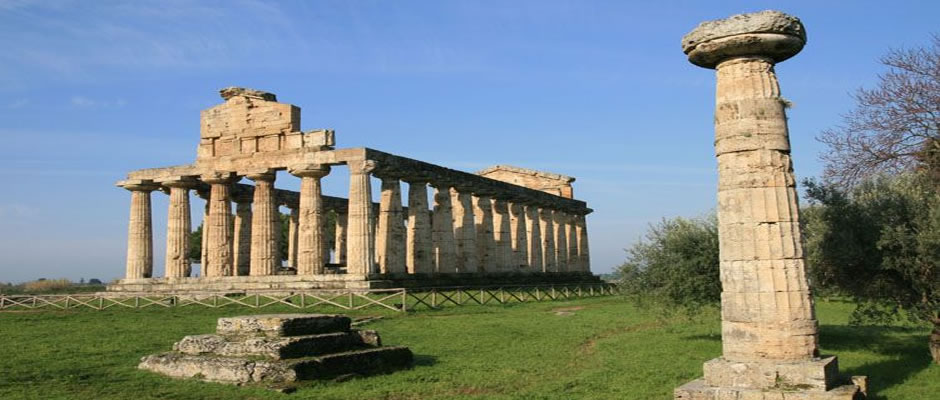 Once a former Greek colony, Paestum has been hiding for centuries those who has been referred to as the most complete Greek temples outside Greece itself.

The town of Paestum saw its maximum wealth between 560 b.C. and 440 b.C., then was abandoned in the 9th century to escape malaria.

Paestum was "found" again in the end of 17th century, and totally excavated in the mid 30.s: right on time to witness the landing of the Allied Troops in 1943 in southern Italy.

A local product from the area is the buffalo mozzarella cheese, whose farms can be visited for a little tour and samples by booking in advance.
Contact Pasquale